The Art of Getting Him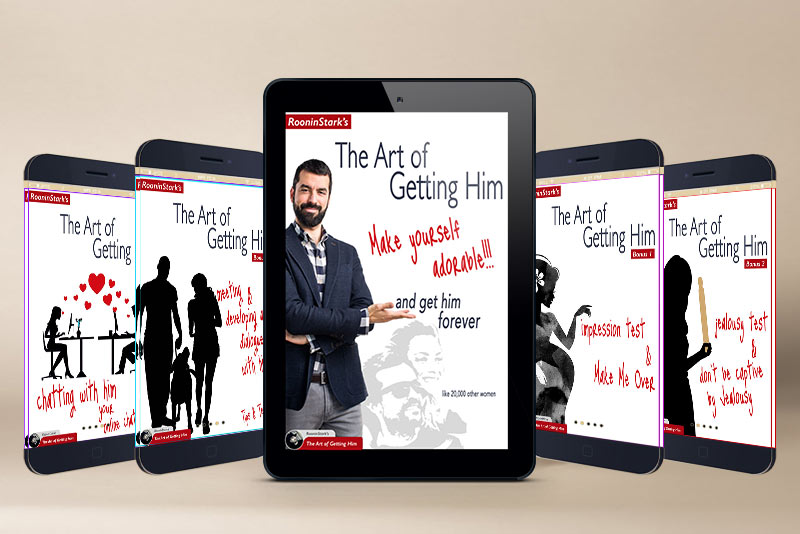 In his first novel of Roonin Stark, "The Art of Getting Him", he's explaining to women how they can win the love they deserve. With these tactics, no woman will be alone again. Easy to read and understandable.
While the main book is explaining how to behave at a first meet the other bonus books are explaining jealousy, impressing the future partner, how to chat with him, and how to meet with him on the first date the right way.
If you don't know how to get your love then this is the book you must read.
Get it now!
For more info click here
Reviews
Among all the books I have read my whole life, the one that impressed me most was The Art of Getting Him. Sometime after I started reading, I caught myself laughing. Your friendly language and the blind spots you opened in my mind caused me to laugh and stimulated the release of my happy hormones. It was really fun to start seeing what I did wrong or incomplete before the book and to discover what kind of things I could do to win love. Thanks Roonin, thank you very much.